Mangas wins Bevo Francis Award As Best Small College Basketball Player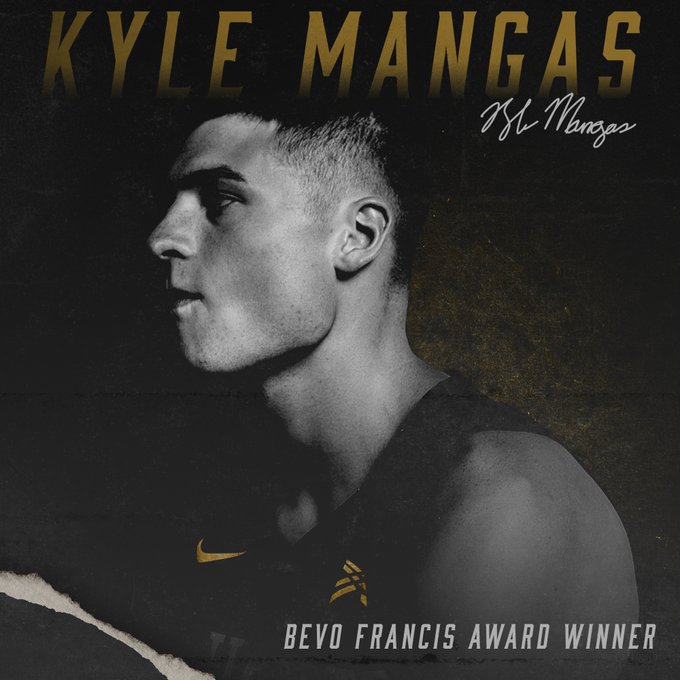 Kyle Mangas of Indiana Wesleyan continued to bring in the post-season hardware as the NAIA DII National Player of the Year winner, was also named the Bevo Francis Award winner yesterday. The 6'3 Junior averaged 26.9 points, 6.4 rebounds, and 4.2 assists per game this past season. The Wildcats finished the Covid-19 shortened season at 29-4 and won the Crossroads League Regular Season and Tournament Championships.
Kyle has already put together quite the career at Indiana Wesleyan. In just three seasons, he has amassed 2,479 total points, 574 rebounds, and 375 total assists. He also already became the IWU All-Time leading scorer this past season. He is a 3x All-American, and was named the NAIA DII National Player of the Year this season. In doing so, Kyle became the first NPOY winner in school history. Kyle also has a National Title on his resume, as he was was a major contributor and starter, as a Freshman, for a Wildcat team who won the 2018 NAIA DII National Championship. With his senior season coming up, Kyle will have a chance to add to to one of the best NAIA playing careers of all-time, and he could quite possibly become the first ever player to win the Bevo Francis Award in back to back seasons!
CONGRATULATIONS KYLE! We are glad we get to have you around NAIA Hoops for one last season, and can't wait to see what you have in store for your Senior year!
For more on Kyle, his career, and a GREAT congratulations video, read this article from IWU Athletics.
For more info on the Bevo Francis Award please visit the SMALL COLLEGE BASKETBALL page