By naiahoopsreport_admin August 31, 2019 0 Comments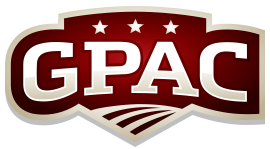 The Great Plains Athletic Conference (GPAC) is an 11 team NAIA DII league, that consists of teams from Iowa, Nebraska, North Dakota, and South Dakota.
---
---
The GPAC is rich in tradition, and is always a deep and tough league. The 2018-19 season was no exception to that tradition. While Morningside won the regular season title, they were beaten by Jamestown in the GPAC Tournament championship game. The GPAC had four teams (Morningside, Jamestown, Briar Cliff, Dakota Wesleyan) qualify for the NAIA DII National Tournament. All four made it out of the first round, with Morningside and Briar Cliff both making it to the National Quarterfinals before getting beat.
Top Returners
1st Team All-American
Ty Hoglund, Senior 26.2ppg (5th in NAIA DII), 4.2 rpg, 2.4apg

Dakota Wesleyan
1st Team All GPAC
---
2nd Team All-American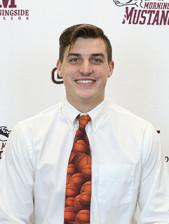 Tyler Borchers, Senior 16.3ppg, 7.0rpg, 1.1bpg Ranked #1 in NAIA DII in FG% (.706)

Morningside
1st Team ALL GPAC
---
Honorable Mention All-Americans
| | |
| --- | --- |
| Jackson Lamb | Briar Cliff |
| Nick Harden | Dakota Wesleyan |
| Bart Hiscock | Hastings |
| Zach Imig | Morningside |
| Trent Hillibrands | Northwestern |
Key Players Lost
1st Team All-American, GPAC Player of the Year
Jay Wolfe 23.16ppg, 6.97rpg, 3.87apg,
Briar Cliff
1st Team All-GPAC
---
3rd Team All-Americans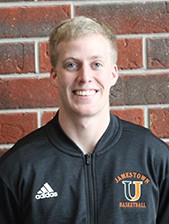 Kevin Oberweiser

Jamestown
1st Team All-Gpac
---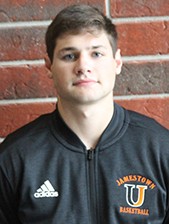 Jon Purintun
Jamestown
1st Team All-GPAC
---
New Coaches
Todd Lorensen Comes to Mount Marty from NCAA D3 Buena Vista University. Prior to that he won a NJCAA D2 National Championship as the Head Coach at Southwestern CC (IA).
Follow us on Social Media