NAIA DII National Tournament Breakdown
The bracket for the 2020 NAIA DII National Tournament has finally arrived, and it's a special one, as it will be the final DII bracket before the two divisions combine into one, next season. College of Idaho used it's hot run to end the season, to grab the overall #1 seed, although they do have to play the Host Bid, Northwestern (IA) in the first round. This years field consists of 22 teams from last years tournament who made the return back to Sioux Falls, and it also features 8 teams who have never won a tournament game. There will be plenty of story lines to follow, and so many great players to watch. In our breakdown we will dive deeper into each region. Let's March!!
Naismith Bracket
Seeds:
College of Idaho
Marian (IN)
Antelope Valley (CA)
Madonna (MI)
IU-Kokomo (IN)
Washington Adventist (MD)
Keiser (FL)
Northwestern (IA)
Favorite: College of Idaho (30-3) . Winners of 24 straight with zero of those losses coming from an NAIA DII opponent. The #1 overall seed in the DII bracket is led by Nate Bruneel with 13.6ppg, Cascade Collegiate Conference Defensive Player of the Year winner Talon Pinckney with 10.6ppg, and Ricardo Time, who averages 10.4ppg. This Yote team leads NAIA DII in FG% defense holding teams to under 40% from the field. With great guard play, great defense, and the CCC Coach of the Year, Colby Blaine at the helm, the Yotes have a great formula to win a National Championship. They have a tough draw with the host team Northwestern (IA), who boasts the 3rd most all-time tournament wins of the 2020 field. This Naismith Bracket, in our opinion, is the toughest one, but CoI has been battle tested all year long in the CCC, and should be able to maneuver their way through it.
Next In Line: #3 Antelope Valley (27-4). Yes the 2-Seed Marian has had a great year, in one of the toughest conferences in NAIA. You just can't overlook this Antelope Valley squad, who has now won 18 straight on their way to a California Pacific Conference Regular Season, and Tournament Championship. Their only two NAIA DII losses this year were to #7 Oregon Tech, and #8 Southern Oregon, back in November. They are led by the Cal Pac Player of the Year, Ronnie Rousseau III with 22.8ppg. We mentioned that this is one of the toughest brackets, and their 1st round game with Washington Adventist may be the game of the 1st round!
Sleeper: #6 Washington Adventist. They have heard/seen all of the hate leading up to the bracket reveal. A team who was a Top 15 team for a large part of the year, and who defeated two NCAA DI programs. They have had a weird month of February, but they have "Star Power" in Xavier Sewell, a complimentary stud in Mastadi Pitt, and the pieces around them to compete. They have a very tough draw, but have had some time to regroup, and the brief scare of not making the tournament should have these guys motivated to make a run.
Upset Special: #7 Keiser over #2 Marian. This is no slight to Marian, they have a legit shot to return to the Final Four again this season, but they have a tough opening round draw in this Keiser team. Both of these teams average overage 86 ppg, so this game will be up and down for 40 minutes. IF Keiser is going to pull off the upset, they have to limit good touches for Marian big man Cameron Wolter. The top key to victory in this game will come down to who controls the glass, as Keiser is 4th in offensive rebounds, while Marian is 2nd in NAIA DII in total defensive rebounds. Should be a great game!!
Top Players To Watch:
Mark Gordan of Keiser- SUN CONFERENCE PLAYER OF THE YEAR. Nobody in the tournament averaged more points per game (27.54) then Gordon did this season. Even with all the great players around, he SHOULD be a 1st Team All-American this year.
---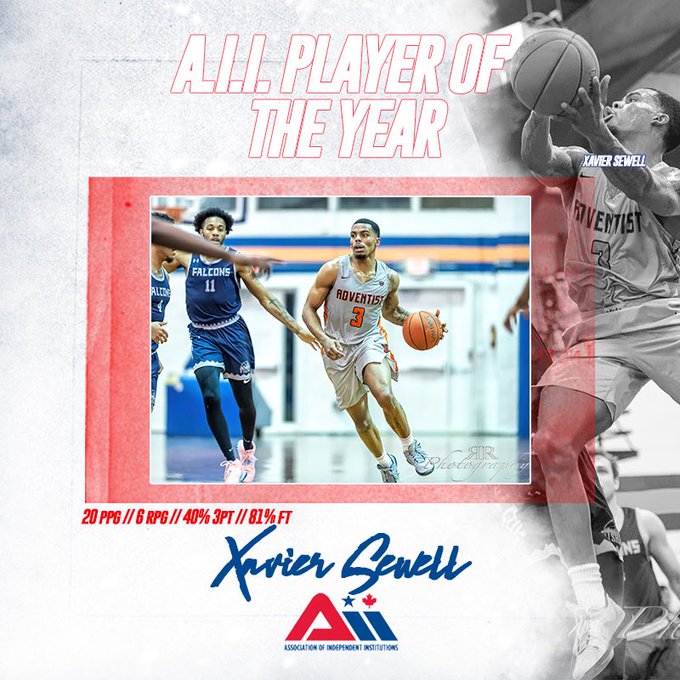 Xavier Sewell of Washington Adventist – Aii CONFERENCE PLAYER OF THE YEAR. The Senior leads the Shock in every major statistical category, and led the Aii in points per game (20.38). Sewell has a motor that doesn't quit, and is one of the most fun players to watch in NAIA. Him and our next player to watch (Rousseau), are going to be a great 1st round matchup to watch!
---
Ronnie Rousseau III of Antelope Valley. – CAL PAC CONFERENCE PLAYER OF THE YEAR! Leads the Pioneers in scoring AT 22.81 PPG. Is a 3pt marksmen shooting 45% from beyond the arc. Rousseau is a big part of the reason why this UAV team has won 18 straight games!
---
Dwight Burton of Madonna – WHAC PLAYER OF THE YEAR! A returning All-American and another great scorer averaging 23.36 PPG. Burton scored more than 25 points in a game on 12 occasions, including going for 40 or more twice. He can flat fill it up, and is a great
---
Most enticing potential second-round matchup: #1 College of Idaho vs #4 Madonna. This is always a tough one, because you are predicting two teams to win. However, the Madonna trio of Burton, Reynolds and Speight will challenge the defensive prowess of CoI. Madonna averages 84 ppg, while CoI is only giving up 66.3 ppg. If they both win their first round game, this game will come down to who can control the tempo of the game.
Final Four Pick: #1 College of Idaho. We don't always like to choose chalk, and this is the hardest bracket of the four, but the Yotes are the real deal, and defense wins championship! Give us the Yotes!
---
Cramer Bracket
Seeds:
Olivet Nazarene (IL)
Ottawa (KS)
Union (KY)
Grace (IN)
WVU Tech
Saint Francis (IN)
Concordia (NE)
Lincoln (IL)
Favorite: #1 Olivet Nazarene (30-3). ONU is 0-3 all-time in the NAIA National Tournament, and were upset in the 1st round last year. You have to think the experience they got though, help to set them up for a deep run this season. Nic Reed is a beast, plain and simple, and the 4x All-American will look to end his senior season on a high note! Big man, Alex Gross, averages a double-double with 15.4ppg and 10.5rpg, while John Contant and Dane Schlafley both average double figures for the Tigers. They have had an outstanding year!
Next In Line: #2 Ottawa (26-6) – Ottawa isn't overly big, but they are ultra scrappy, and play with a lot of energy. The KCAC Regular Season Champs won 7 straight games, before losing in the KCAC Title Game. They are led in scoring by KCAC Player of the Year, Darryl Bowie. You can expect a lot of 3's in their 1st round matchup with Concordia (NE), as both sit inside the Top 6 in the country in 3-Pt FG's made per game. We really like this Braves team!
Sleeper: #4 Grace – Hard to not like what Crossroads League Coach of the Year, Scott Moore, and this Grace College team has done this season. The Lancers are led in scoring by Charlie Warner at 16.6ppg, but add in Haden Deaton, Jaret Sons, and add in Matt Jennings, who now comes off the bench, and you have a really good core four who find ways to win ball games. WVU Tech will be tough in that 1st round game, but if Grace finds a way to win, it's not crazy to think that they can be in the Final Four!
Upset Special: #6 St Francis over #3 Union. Despite the seeding here, this is actually a battle between the 16th ranked team (Union) and the 18th ranked team (St Francis). This would be an upset because of the seeding only. Both of these teams are good, but this is a tricky matchup for Union.
Top Players To Watch:
Nic Reed of Olivet Nazarene- CCAC PLAYER OF THE YEAR! What an unbelievably great career Nic has had. He's now surpassed 3,000 career points and 1,100 rebounds on his way to being a 4x All-American. Nic will now set his sights on leading ONU to their 1st ever win at the National Tournament!
---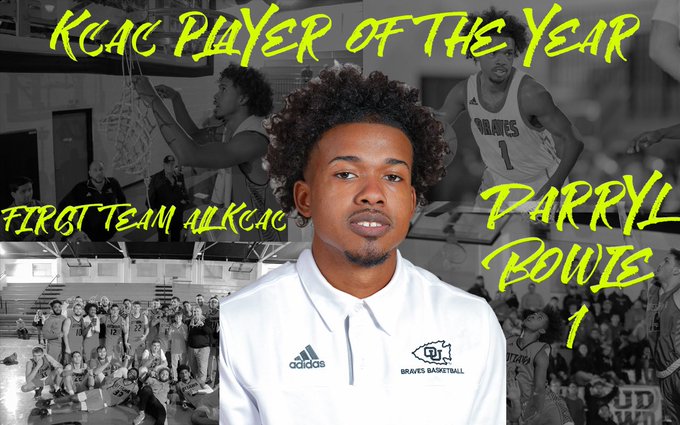 Darryl Bowie of Ottawa (KS) – KCAC PLAYER OF THE YEAR! Has to be one of the first players ever to win a CPOY award while coming off the bench. BUT, it works for him, and Ottawa. Bowie averages 17.8ppg, and is a nightmare to try and guard. Bowie helped Ottawa to a KCAC Regular Season Title, and will no doubt be a fan favorite in Sioux Falls.
---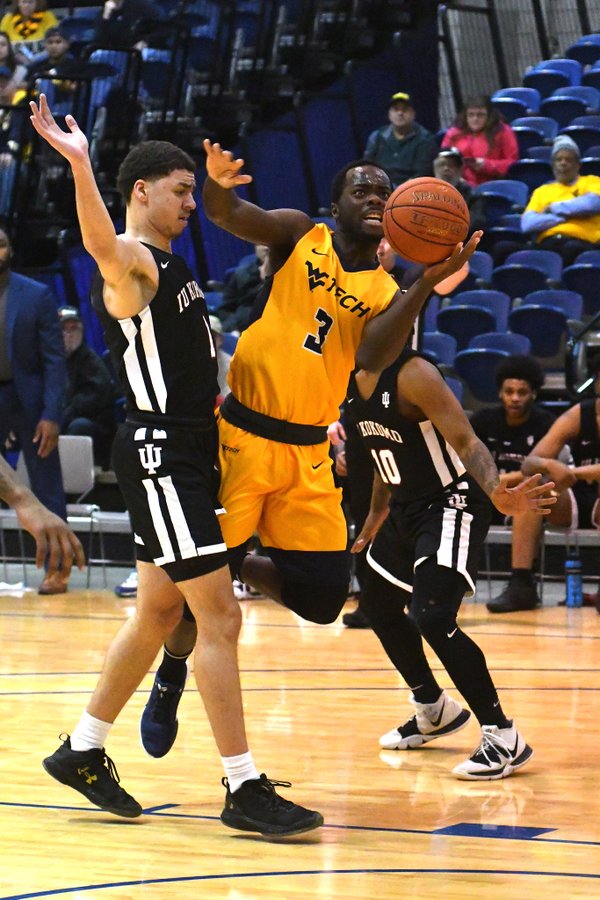 Junior Arrey of West Virginia Tech – RIVER STATES ATHLETIC CONFERENCE PLAYER OF THE YEAR! Leads the team in scoring (16.4), rebounds (5.97), steals (2.10), and assists (5.79). Arrey also shoots nearly 50% from the field, while ranking in the Top 10 in both Total assists (168), and in assists per game (5.79). He is a kid who is very active, and will no doubt leave everything he has on the floor in Sioux Falls.
---
Trayvon Tyler of Lincoln College – A kid who we have been high on all year long. Tyler averages 18.1ppg, 5.0rpg, and 4.5apg. He's part of a powerful scoring duo with Darnell Latham, but Trayvon Tyler, in our opinion, is an the more electric player. He helped to lead the Lynx to the Aii Tournament Championship, and will be looking to help the Lynx get a win in their first ever trip to the NAIA DII National Tournament.
---
Most enticing potential second-round matchup: #1 Olivet Nazarene vs #4 Grace. If you like watching good forwards, then you'll love this potential matchup. ONU has the Gross/Reed combo that averages a combined 37.9ppg/20rpg. They will battle the Lancer trio of Forwards (Warner/Deaton/Sons) who combine for 47ppg/16rpg. Would be a fascinating game!
Final Four Pick: #2 Ottawa. There are so many great matchups in the Cramer Bracket, but we think it falls into place for a pesky Ottawa team to reach the NAIA Semifinals!
---
Duer Bracket
Seeds:
Indiana Wesleyan
Oregon Tech
Dakota Wesleyan
Southeastern (FL)
IU East
IU Southbend
Mayville St (N.D)
Crowley's Ridge (AR)
Favorite: #1 Indiana Wesleyan. Really hard to not like this team. They have great guard play with Senior Tanner Rubio and Freshman Noah Smith. They have great outside shooting in Canaan Coffey, great size with Seth Maxwell, and the star power, with quite possibly the NPOY, Kyle Mangas. They share the ball well, as they have 3 guys with over 100 assists on the season. They looked like a run away train late in the year, as they rolled through everyone over there last 9 games. 3 of IWU's 4 losses occurred when they scored under that 90 point threshold, but very few teams were able to do that.
Next In Line: #2 Oregon Tech – A team that got healthy and made a run to the CCC Tournament Championship game, and looked like the team that was a National Championship favorite to begin the year. Leading scorer Seth Erickson is one of the previously mentioned players who are returning off of injury, while Mitchell Fink, the 3x Cascade Collegiate Conference Player of the Year, has been phenomenal again this season. A team that lost in the National Title game last year has the pieces to win the title this season!
Sleeper: #4 IU East – A team that made it to the Elite 8 last season before losing to the 2019 National Champs Spring Arbor. They have the experience, and coaching to make a run again this season. This bracket is loaded, both from a team aspect, as well as individual talent. Bishop Smith is an electric scorer, who although little, plays with a BIG heart, and will use that to try and will this Wolves team to another deep run.
Upset Special: #6 IU Southbend over #3 Dakota Wesleyan. IU Southbend is athletic, tough, and plays hard. They have proven they can play with the best, as they knocked off both Olivet Nazarene, and Holy Cross twice this season. Kourtland Martin adds to the plethora of star talent in the Duer Bracket. This team will have its hands full with a very good Dakota Wesleyan team, and will have to limit Ty Hoglund, but they are very capable of winning this game.
Top Players To Watch: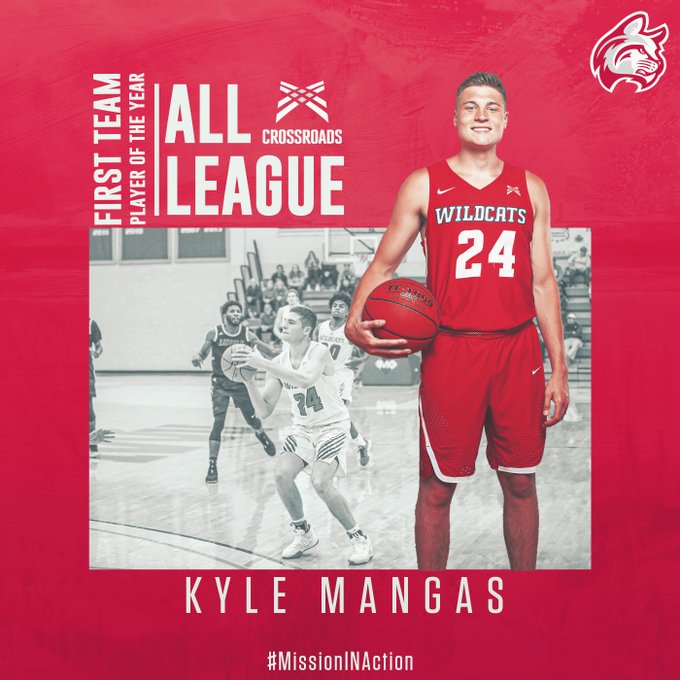 Kyle Mangas of Indiana Wesleyan – CROSSROADS LEAGUE CONFERENCE PLAYER OF THE YEAR (3X)! Not much more to say about Kyle Mangas. The kid is the best player in NAIA DII, and is a legit contender for the NAIA DII Player of the Year award. Kyle averages nearly 27 ppg, and despite only being a Junior, has already became the IWU All-Time leading scorer.
---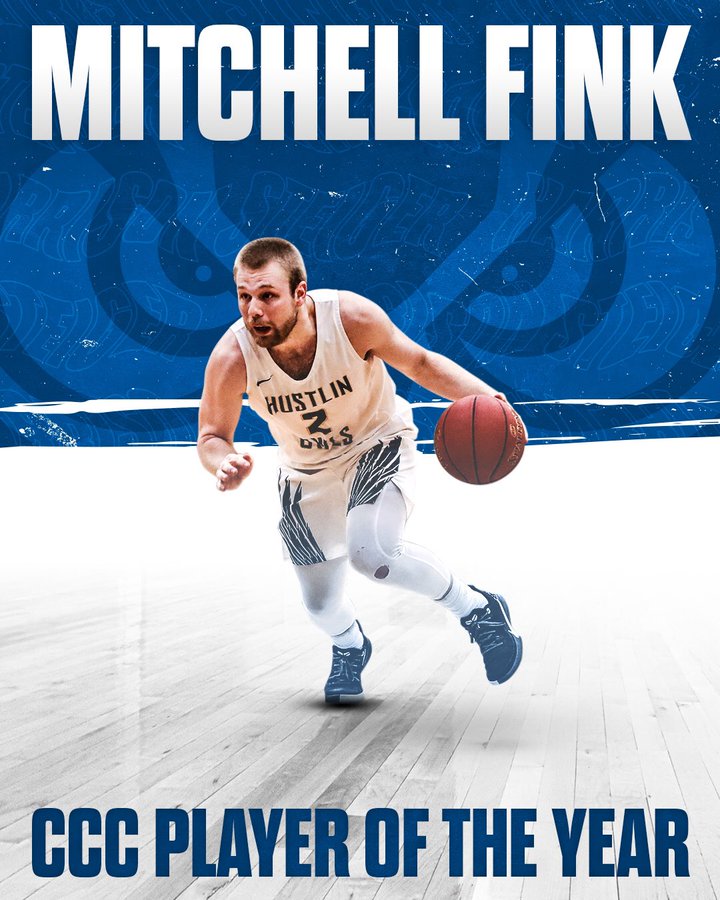 Mitchell Fink of Oregon Tech – CASCADE CONFERENCE PLAYER OF THE YEAR! One of the greatest statistical careers in college basketball history with over 2,100 points and nearly 900 assists. This bracket has some of the most exciting players in the country in it, and TWO legit NPOY candidates in Fink and Mangas. We will see if one of them can lead their team to a National Title, but this will be a fun bracket.
---
Ty Hoglund of Dakota Wesleyan – GPAC PLAYER OF THE YEAR! Another one of the best players in the NAIA. Has put the team on his back the second half of the season, and nearly led them to a GPAC Tournament Title. The All-American averages 23.1 ppg, 4.5 rpg, and 3.0 apg. In the 3 GPAC Tournament games, Hoglund went for 33, 33, and 27!
---
Bishop Smith of IU East – Another All-American who has had a big career! Smith adds to the dynamic scorers of the Duer Bracket. He averages 21.6 ppg, to go along with 4.3 rpg, and 4.1 apg. He's had 12 games of scoring 25pts or more, and he showed up big time in the RSC Tournament to help will his team to a RSC Championship and a bid to the National Tournament.
---
Most enticing potential second-round matchup: #2 Oregon Tech vs #3 Dakota Wesleyan. Dakota Wesleyan is on upset special, but if both of these teams can advance to the 2nd Round, this game will be a fun one. There will be loads of talent and scoring ability on the floor in this one. You should expect this game to be high scoring, with a lot of play makers.
Final Four Pick: #1 Indiana Wesleyan. Come on now, it's a year that ends with an even number, so how can you go against Indiana Wesleyan who won the 2014, 2016, and 2018 National Championships. Can they add 2020 to the list?!?
---
Liston Bracket
Seeds:
Morningside (IA)
Southern Oregon
Holy Cross (IN)
Oklahoma Wesleyan
Spring Arbor (MI)
Indiana Tech
Montreat (NC)
College of the Ozarks (MO)
Favorite: #1 Morningside. The Mustangs were rolling to start the season, as they were the last undefeated team left in the country after winning 23 straight games. They have 2 All-Americans in Tyler Borchers, and Zach Imig who are one of the best inside/outside duos in the country. They are also coached by the great Jim Sykes, who is the all time wins leader at Morningside. This team is primed for a serious run!
Next In Line: # 2 Southern Oregon. Legendary Head Coach Brian McDermott has his Southern Oregon Raiders team as a legit National Title contender. A group that is led by big man Tate Hoffman, but also shares the ball really well in a balanced attack. They are 2nd in the country in assists per game, and they hurt themselves by turning the ball over. Execution is vital in the National Tournament, and this is a squad that executes as well as any one in the tournament. They will be a force to be reckoned with in the tourney.
Sleeper: #5 Spring Arbor. Nobody plays in as many close ball games as Spring Arbor. That can be both a good, and bad thing, but as far as experience in close games go, SAU is primed and ready to win the kind of grind it out games that happen in the National Tournament. They are the defending National Champions, and the combo of Paul Marandet and Brandon Durnell is as good of a duo there is in NAIA. The two will look to lead Spring Arbor to back to back National Titles!
Upset Special: #6 Indiana Tech vs #3 Holy Cross. Indiana Tech would have fit the mold for a sleeper pick as well. This team has been overlooked for most of the season on their way to a Regular Season WHAC Title. They don't have an easy path, but if they can find a win in the 1st round, they play a style that will make them a tough opponent for anyone in the Liston Bracket.
Top Players To Watch:
Tyler Borchers of Morningside- Possibly the best pure big man in the tournament. Will be a tough match up for any team down low. Averaging 17.3 ppg, to go along with 6.7 rpg. Borchers plays with a lot of passion and will look to establish himself in the paint early and often in order to help Morningside control the game. He's part of a great inside/outside duo with Zach Imig, and the two All-Americans will look to lead Morningside to a National Title.
---
Paul Marandet of Spring Arbor – Last years National Tournament MVP. Marandet is a great point guard with the ability to score (19ppg) and find the open man (5.9apg). They call his number a lot late in games, and he has answered the call almost every time. He is also part of a nice All-American duo with Brandon Durnell. The two of them will look to get SAU back-to-back National Championships!
---
Tate Hoffman of Southern Oregon- Another tough big man who can score and rebound well. Tate is averaging 17.6 ppg, and 6.9 rpg. He's a skilled big man, who can step out to the 3 point line and knock down shots. Hauffman has proven that he isn't afraid to step out and hit the 3 as well. Would love to see a battle between him and Borchers, as it would feature two of the best big men in the country!
---
Austin Butler of Montreat – APPALACHIAN ATHLETIC CONFERENCE PLAYER OF THE YEAR. Austin is averaging 21.9 ppg, and can flat shoot the 3. He has already made 124 3's on the year at 43%. He's also made 130 FT's this season, at 82%. He's a tough matchup, and when he gets clicking, this Montreat team becomes very dangerous.
---
Most enticing potential second-round matchup: #1 Morningside vs #5 Spring Arbor. Would love to see this matchup because there would be 4 All-Americans (Borchers, Imig, Marandet, Durnell) all on the same floor! This game would also feature two really great coaches, and it would be awesome to see the schemes that both coaches use in their game plans. This matchup would be one of the best 2nd round games if both teams survive the 1st round.
Final Four Pick: #1 Morningside. Yes, we have a very chalky, and very boring Final Four from an upset standpoint. However, Morningside, College of Idaho, and Indiana Wesleyan have been the 3 best teams for the past month of the season. While upsets happen, we'll stick with the chalk this year!
---